LG type liquid,gas, steam orifice flow meter
Summary
Throttle device is the most historic and most extensively used flow measurement instrument. Its features are simple
structure, easy installation, stable performance and high accuracy, etc merits. It can be used for flow measurement
for liquid, steam and gas in modern industries. There are many kinds of throttle devices with a whole variety (being
conformability with Standard GB/T2624-2006, Standard ISO5167-1-20031, Standard BS1042-1989 and Standard
ASME) that are manufactured with advanced calculation methods and precise manufacturing means. They are
applied extensively in petroleum, chemical, power, light industry, water supply field, gas transmission field etc.
Principle of operation
A throttle element (like throttle orifice, throttle nozzle, etc) is installed in a pipe that is full of one way flowing continuous fluid. When the fluid passes the throttling orifice of the throttling element, the fluid stream forms local shrink. Then the velocity increases, so does the kinetic energy, the static pressure decreases. So, there is a differential static pressure from the fore and the rear of the throttle element, i.e. P=P1-P2. If the area of the throttle orifice is F, the mass flow of the fluid is qm, the volume flow is qv the density is ρ, then according to the flow continuity law and Bernoulli equation, the following mathematical relations between differential pressure and fluid flow can be derived:
qm=αF 
or qv=αF
"α" is flow coefficient. According to the above equation, if the area of the throttle orifice and fluid density are constant, flow has direct ratio with square root of differential pressure. That is to say, if you have the differential pressure value, then you can calculate the flow value. Throttle device can measuring fluid flow just according to this principle.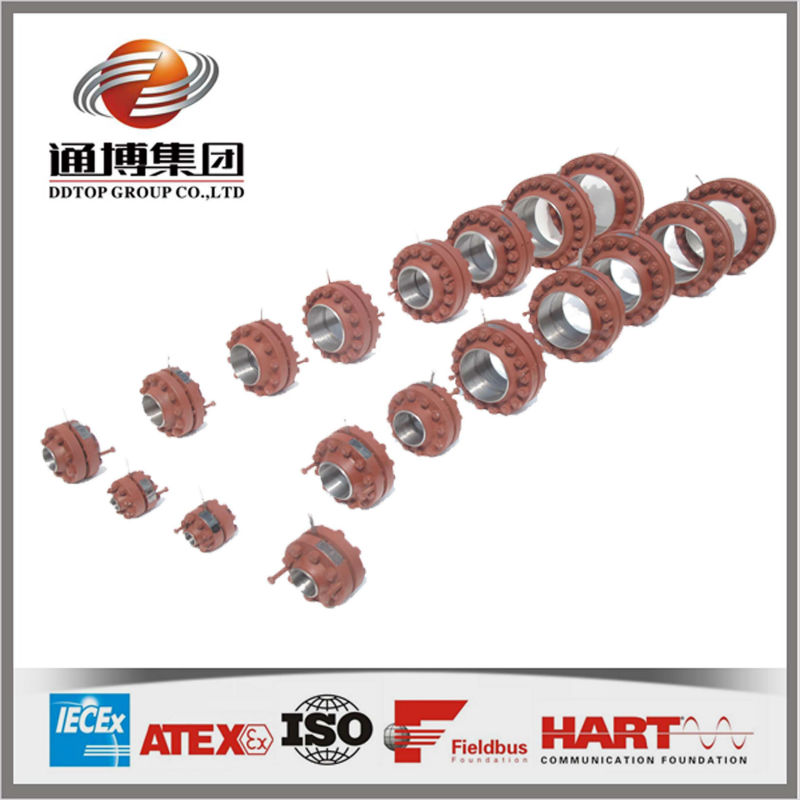 You may like: